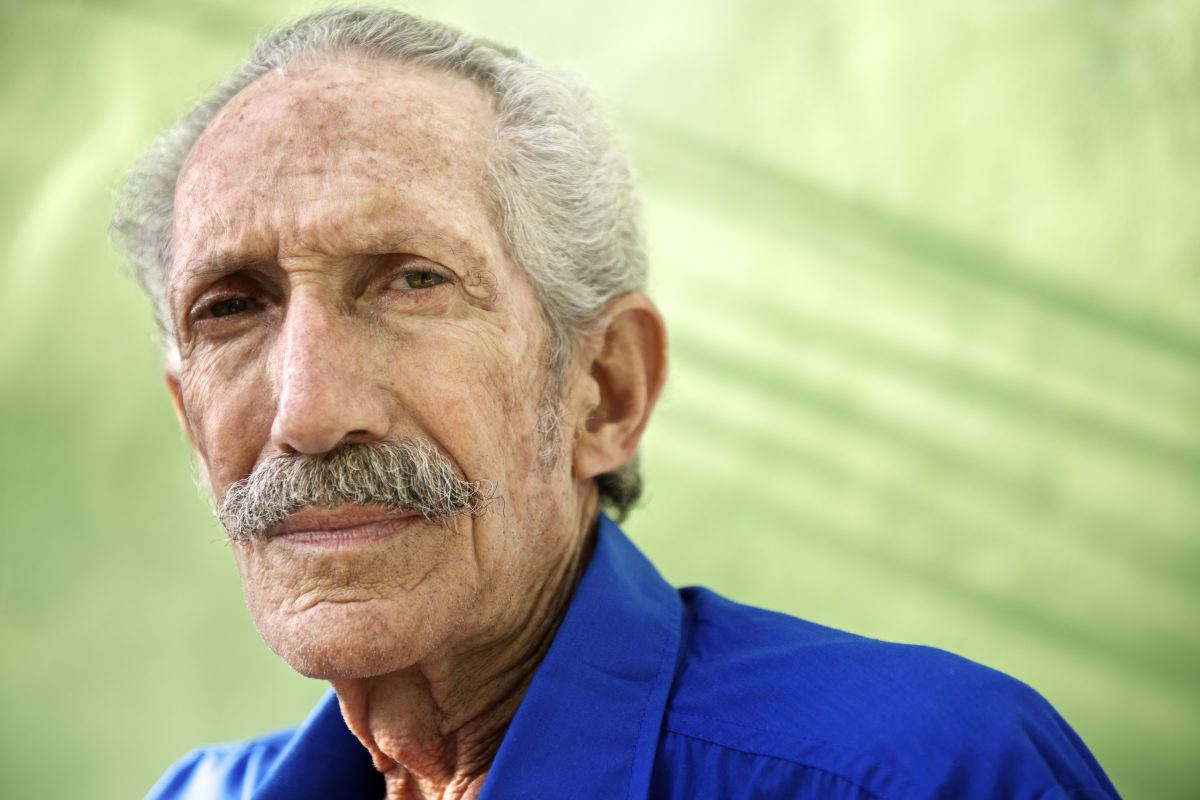 By Kevin Freking and Matt Hamilton – Associated Press | June 10, 2014
LOS ANGELES — When it comes to planning for old age, Hispanics in California worry much more than whites about their ability to pay for care they may need and the prospect that they will be left alone without family and friends.
Yet, Hispanics are also more reticent to discuss plans for long-term care with their families, a new poll indicated. Fewer than one in five California Hispanics have discussed with a loved one the type of living assistance they would want, compared with nearly half of whites, according to the Associated Press-NORC Center for Public Affairs Research poll.
California's diverse aging population gives researchers the opportunity to better understand how various demographic groups deal with the issues of long-term care, which involves a range of services, from getting help from a health care aide at home to moving into a nursing home.
Eva Vargas, 64, of San Diego, said she worries about her future long-term care needs because she will have to rely on Medi-Cal, the state's Medicaid program that provides low-income residents with health and long-term care coverage.
"I guess I'm a bit afraid about the standard of care I would get in a home," Vargas said.
Fifty-five percent of Hispanics are concerned about their ability to pay for the care they may need, versus 37 percent of whites, said the poll, conducted with funding from the SCAN Foundation, a California non-profit. Also, 43 percent of California Hispanics are worried about being left alone without family and friends, versus 27 percent of whites.
Blanca Castro, a senior manager for the AARP based in Sacramento, said the Hispanic community tends to depend on family to care for the elderly. It's considered an honor, she said, but like other ethnic groups, families are getting smaller. That's shrinking the ratio of caregivers to people who need care. A lack of knowledge about long-term care options and their cost adds to the concern.
Most Californians gave an incorrect estimate of the costs of long-term care, according to the poll, with Hispanics less likely than whites to pinpoint the correct price range.
Nearly two-thirds of the Hispanics surveyed in California said they believe they will need ongoing living assistance someday, yet most had done little or no planning. Their reasoning varies. Some said they know they can rely on their family. Others said economic pressures limited how much they could set aside for the future.
Rosa Arias, 80, a widow who lives in National City, Calif., said she has five children who live nearby. They helped her care for her husband when he fell and became disabled.
"Whatever I'm going to need, they're going to be there," Arias said, adding that such help is a matter of tradition among Mexican-Americans.
The poll indicated that 16 percent of Californians said they had long-term care insurance, similar to the number reported nationwide.
Frances Lopez, 64, has post-polio syndrome and said she's not willing to devote a large portion of her budget to what she expects would be a costly investment.
"Given my age, physical condition and prognosis, it will be pricey," Lopez said. "I would rather spend my money on other things."
Hispanics were also reluctant to talk to a loved one about what should happen if their parent or other relative became unable to care for themselves, the poll said.
Vargas, the San Diego resident, said she tried to broach the topic with her mother, 83, who told her they can discuss it when the time comes, but for now, there's no need to make plans. Vargas said she doesn't push the issue.
"It would upset her, and I don't want to upset her," Vargas said.
The AARP's Castro advises family members to work through a loved one's family doctor to get their parents or grandparents to plan for long-term care.
"The elders are much more likely to accept their recommendation than they would their own children," Castro said.
The AP-NORC Center survey was conducted by telephone March 13 to April 23 among a random national sample of 1,419 adults age 40 or older, including 485 who lived in California. Results for the full survey have a margin of sampling error of plus or minus 3.6 percentage points — it is 5.3 points for the California sample.
—
Associated Press Director of Polling Jennifer Agiesta and News Survey Specialist Dennis Junius contributed to this report.
—
Online:
Long-term care poll: www.longtermcarepoll.org