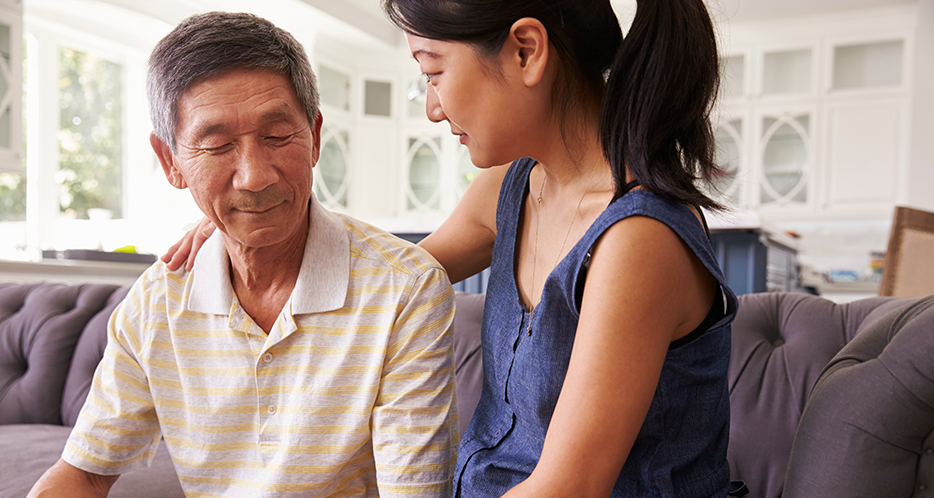 Many older Americans who take on a caregiving role for an aging loved one lack the training they need to provide that care. They have limited access to programs designed to provide a break to caregivers and face difficulties in the workplace, a new poll shows. Still, the majority describe providing care as worthwhile and say caregiving has a positive impact on their life. The Associated Press-NORC Center for Public Affairs Research survey of Americans age 40 and older with experience either giving or receiving long-term care finds that many share caregiving responsibilities (most commonly among siblings or with a paid caregiver), but fully one-third of caregivers shoulder the responsibilities of providing assistance alone.
The survey shows that caregivers who work while providing care may face special hardships. Nearly half of working caregivers report some difficulties balancing work and caregiving responsibilities. Seventy percent have missed work to provide care to an aging friend or family member, and while most have used their sick, vacation, or personal time, many have also taken unpaid leave to provide this care. Among those who missed work to provide care, 29 percent are concerned about their job security. And some working caregivers report experiencing serious repercussions at work because of their caregiving role, including being treated differently by management or coworkers, being excluded from further job growth opportunities, and having their roles or responsibilities changed. In rare cases, some even report being asked to resign or being fired.
The majority of Americans age 65 and older will require at least some support with activities of daily living—things like cooking, bathing, or remembering to take medicine. Unpaid family members and friends provide much of the long-term care their loved ones require to remain at home in the community as they age. This survey focuses on the perspectives of these informal caregivers, as well as the experiences of some of the older adults to whom they provide care. It is a follow up to the fifth annual Long-Term Care Trend Survey, completed in March 2017.
This AP-NORC Center study, with funding from The SCAN Foundation, includes 1,004 interviews with a nationally representative sample of Americans age 40 and older with past or current experience providing or receiving long-term care. The sample includes 79 percent with experience providing care only, 10 percent with experience receiving care only, and 11 percent who have experience with both. Data were collected using NORC's AmeriSpeak® Panel.