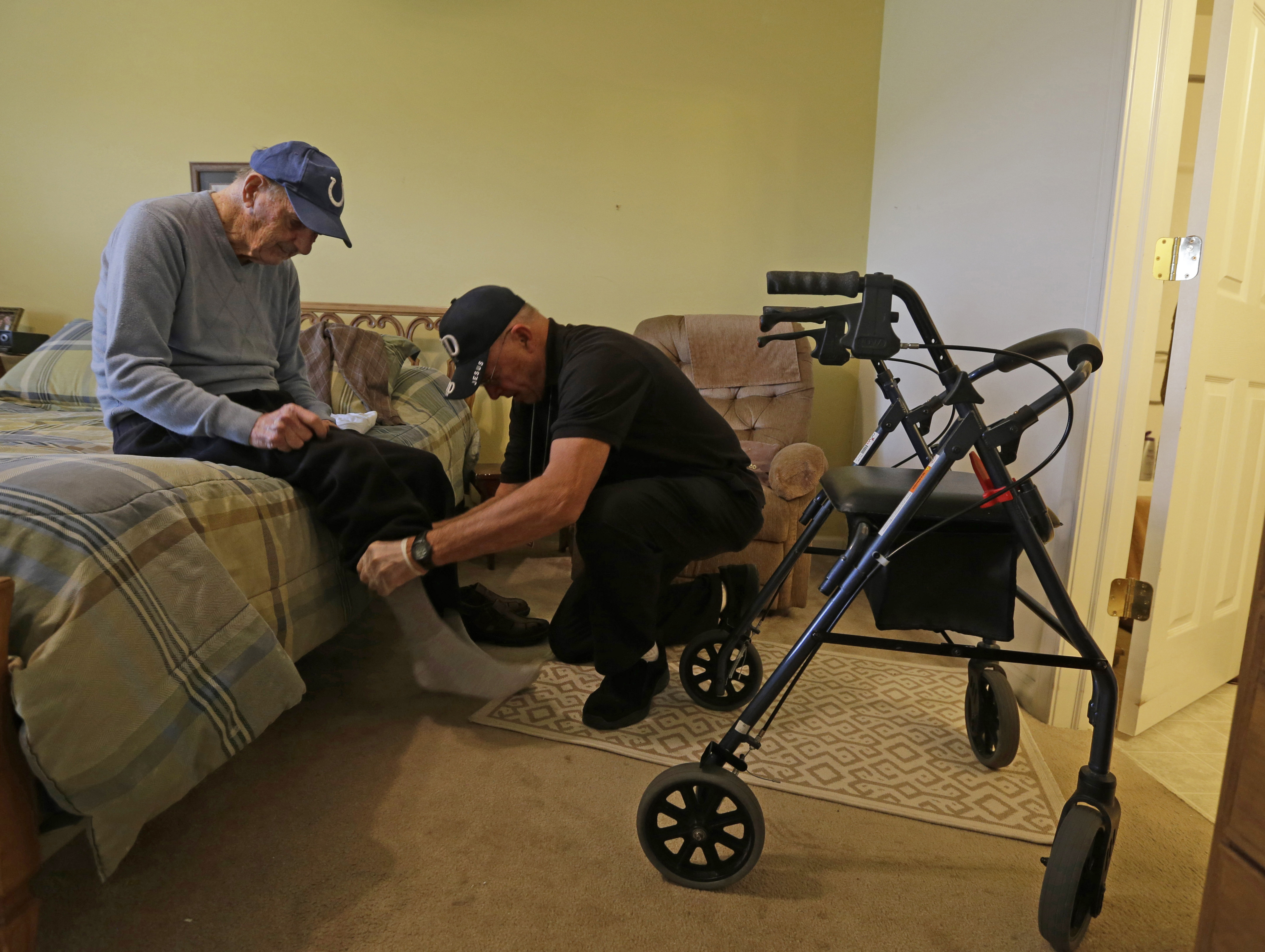 ​Results from the 2016 Long-Term Care trends poll finds that confidence in the ability to finance long-term care has slightly increased over the past few years yet remains low overall among Americans age 40 and older. The Associated Press-NORC Center for Public Affairs Research survey also finds that many people expect to rely on Medicare and Social Security to pay for their long-term care needs as they age, although these programs generally do not cover most long-term care services or costs. Additionally, support is high for policies that help Americans save for long-term care and for those that defray the costs of caregiving.
The study finds that about half of older Americans support government-administered long-term care insurance programs, and other policies to help Americans prepare for costs of care yield even higher levels of support. Proposed policies to help caregivers face the costs associated with providing long-term care to others, including state programs to provide paid family leave, tax breaks for caregivers, and Social Security earnings credit for caregivers, all enjoy wide support.
While older Americans' confidence in the ability to pay for long-term care has increased in recent years, misperceptions persist about how people will finance their long-term care, and the proportion of the public planning for future long-term care needs remains low.
Since 2013, The AP-NORC Center has conducted annual surveys to investigate experiences and attitudes regarding long-term care. These surveys revealed that a majority of American adults age 40 and older hold several misperceptions about the extent of the long-term care services that they are likely to need in the future and about the cost of those services. Few older Americans have done substantial planning or saving for their future needs, and less than half have even talked about the topic with their families. A majority support a variety of policy changes that would help in the financing of long-term care, as well as supporting changes in practice that favor a person-centered care approach.
To continue contributing new and actionable data to inform policymakers and the public about older Americans' understanding of and experiences with long-term care, The AP-NORC Center, with funding from The SCAN Foundation, conducted a study including 1,698 telephone interviews with a nationally representative sample of Americans age 40 and older.
Five Things You Should Know
From The AP-NORC Center's 2016 Long-Term Care Poll
Among adults age 40 and older:
Nearly 4 in 10 mistakenly expect to rely on Medicare to pay for their long-term care needs as they age.
77 percent would prefer to receive care for themselves in their own home and 67 percent would prefer for their loved ones to receive care in a home setting.
One-third say they have done no planning at all for their own long-term care needs.
72 percent support state paid family leave programs to help Americans providing care to a loved one.
A majority support many policies to help Americans finance long-term care, with support for tax breaks especially popular.